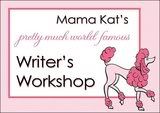 The Prompts:
1.) Scarred.
2.) The last time my heart melted was because…
3.) A moment you truly felt relieved.
4.) A list of 20 ideas to make this your best year yet.
5.) I told you so! Write about a time you felt validated.
This is a previous post but it works so well for #4 and #5. Except there aren't 20 ideas. If you have more ideas for a Neurotic New Year, I am certainly open to suggestions. Don't worry. I'm working on my Psychotic New Year, as well. I'm just waiting for the little voices to speak one at a time and stop calling me on my shoe in public.

I'm not going answer. Not in public.
Neurotic New Year
Feel free to emulate my goals. I've spent a good deal of time precisely whittling them down to the following:
2011 New Year's Resolutions
1. Become preoccupied with the body, and make a long list of symptoms. Make them sound very clinical and professional...

2. BLAME your boss, your spouse, your partner, your neighbor, your kid. THEY are responsible for your miseries.

3. Feel trapped. You couldn't possibly declare your own independence without hurting someone's feelings.

4. Overeat. Rationalize and eat! Eat an insulated wall around yourself. Diet for a few days and say it doesn't work for you.

5. Self-pity. No matter what, feel sorry for yourself. Agonize over things about which no one cares.

6. Don't ever try. That way nobody can really accuse you of failure. You can always say, "But I could have done it."

7. Stress how shy you are. Insist that the world must come to you. You're special.

8. Your aggression is now sanctioned by the best authorities; Menninger, English, Cantor, and a host of others.

9. Never listen to anyone. Kiss off all valid advice. When you need anyone's opinion, you'll ask for it. Escape into negativism.

10. Never forgive. Look for the mistakes of others. If you can't find enough, manufacture some.

11. Hyper-acidity is popular for immediate attention. Nothing is better! Develop your own set of symptoms and worries - into an ulcer. Cheerfully explain that half a gut is better than none.

12. Nobody has the same reasons for drinking/ingesting chemicals that you have. Your motivations are UNIQUE. Escape in liquor.

13. Never be satisfied. Tell yourself you can always do better...and better...and better. Apologize for everything, no matter how well done it is. Keep knocking yourself out. You HAVE to work yourself to death to be worthy of being loved.

14. Be a martyr. Sigh a lot. Martyrs must always sigh because of their suffering. Everyone takes advantage of you, so elicit sympathy.

There it is! Print it out, laminate it and memorize each step. Neurosis is an art. The best neurotics have been honing their skills for years.

Or give up now and never try. You'll never be a good enough neurotic. Feel free to blame others for your own neurotic shortcomings in the comments section.